What is HARO Link Building – Get Killer Backlinks From Top Media Sites
HARO lets you easily connect with top media sites and get killer backlinks for your website.
Acquiring links from major publications such as Wall Street Journal or New York Times allows you to get a competitive advantage and instant exposure for your business.
In this article, we will talk about how to build links with HARO SEO.
Quick Facts
5 Crazy Facts, Statistics, and Trends Related to Haro Links:
More than 800,000 individuals and businesses have registered for Help a Reporter Out, or HARO as it's popularly known, and over 100,000 reporters, SEO agencies, and bloggers send queries.
According to Entrepreneur, HARO receives 50,000 queries monthly, with only 10% picked up by media outlets.
Inbound links are vital to SEO success. According to Neil Patel, HARO provides high-quality and relevant backlinks, which help boost search engine rankings.
On average, it takes around an hour to create a response to a HARO inquiry..
According to PR tech firm Prezly, journalists and PR pros saw a 33.3% increase in on-site conversions year-over-year using HARO's media query and database services.

HARO And Its Features
HARO, or Help A Reporter Out, is a platform where journalists and bloggers post source requests. Responding to these requests with quality content earns you valuable backlinks from top media sites.
Role of HARO in Link Building
Content creators and marketers are always looking for ways to get more traffic, leads, and sales for their websites.
One way is to use "earned media," – where media coverage and backlinks to your site come from PR efforts. HARO is an excellent platform to do this.
How it works:
Sign up – free or paid. The paid version has more features, but the free version still works.
Get daily emails with relevant queries from journalists in your niche.
Create personalized pitches that give value to the journalist and their audience.
Submit answers that fit the search intent and website URL provided in the query.
Wait for coverage and potential backlinks.
Pro tip: To increase success with HARO, respond fast to queries with eye-catching subject lines and unique perspectives. Target queries that align with your audience and SEO goals.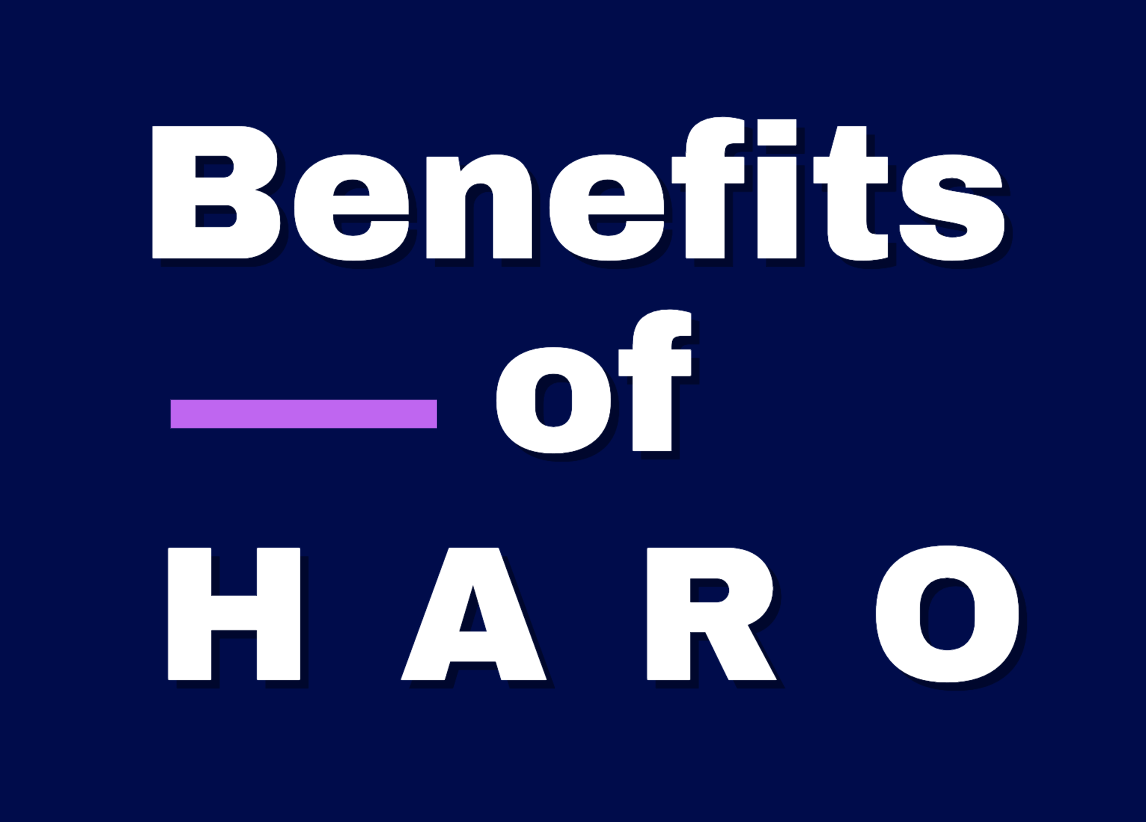 Benefits of HARO For Businesses
HARO has many benefits, like increased organic traffic and improved search engine rankings. Here are 6 of them:
Reactive PR: HARO lets businesses take advantage of publicity opportunities. By responding to HARO queries, they can show they're experts in their field and get exposure in big publications.
Organic search: HARO links are organic and carry more weight than paid or sponsored ones. This helps the business's SEO with increased authority and rankings.
Target audience: Businesses can target their desired audience by responding to relevant queries.
Expertise: Offering insights and commentary on industry topics establishes the business as a thought leader, building customer credibility.
HARO can improve a business's backlink profile, which is essential for Domain Rating and search engine authority. This can be checked with Ahrefs Site Explorer.
Referral traffic: If a business's response is included in an article, this can send referral traffic back to their website.
Compared to other link-building strategies, websites get great links and better SEO performance on search engine results pages with HARO, while journalists get relevant insights and expert commentary. The success of your SEO strategy will also depend on how valuable your responses are.

Tips For Successful Digital PR Using HARO
Importance of patience in reactive PR
Patience is vital when it comes to reactive PR through HARO link building. HARO, or Help a Reporter Out, is a platform where journos and bloggers ask experts and sources in various fields for quotes and information.
HARO link-building strategizing involves responding to these queries and getting high-authority backlinks from reputable websites to your blog or website.
Patience is crucial for successful reactive PR using HARO links. Reasons why include:
Search engines take time to index backlinks. Let the search engine have time to index any new backlinks you get with HARO.
Journalists and bloggers need time to publish content on their websites. Be patient and keep checking on the status of your response.
Building relationships takes time. Relationships with other bloggers and website owners happen over time – don't rush it.
Winning the HARO pitch takes time. Crafting a compelling response that fits the journalist's needs takes time – don't rush it.
In conclusion, reactive PR using HARO is excellent for brands and journalists. But both need to be patient for success. Be patient, respond quickly, and check up on responses, and you'll reap the rewards of increased traffic and potential customers!
Pro tip: Don't give up if you don't get an immediate response. Keep responding to relevant opportunities and building relationships – success will come.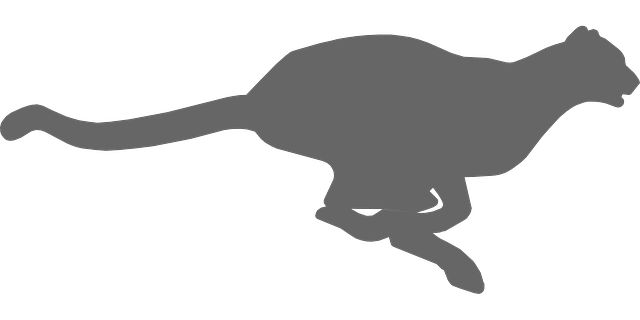 The need for quick reactions and meeting deadlines
Digital PR using HARO is successful when reactions are quick and deadlines are met.
Reacting quickly is vital in digital PR with HARO. Journalists often have strict deadlines for articles. Submitting responses to queries as fast as possible increases the chance of getting featured on high-quality websites and getting high-quality backlinks. This brings more traffic and visibility, plus improved SEO rankings.
Meeting deadlines is essential for building relationships with journalists and credibility in the industry. By submitting high-quality responses, websites become known as reliable sources for journalists. This leads to guest posting and other collaborations, further boosting SEO efforts.
Pro tip: Develop a perfect HARO pitch for success with HARO link building. And consistently submit high-quality responses to relevant queries. Doing so builds relationships with journalists, acquires powerful backlinks, and drives more traffic to the website.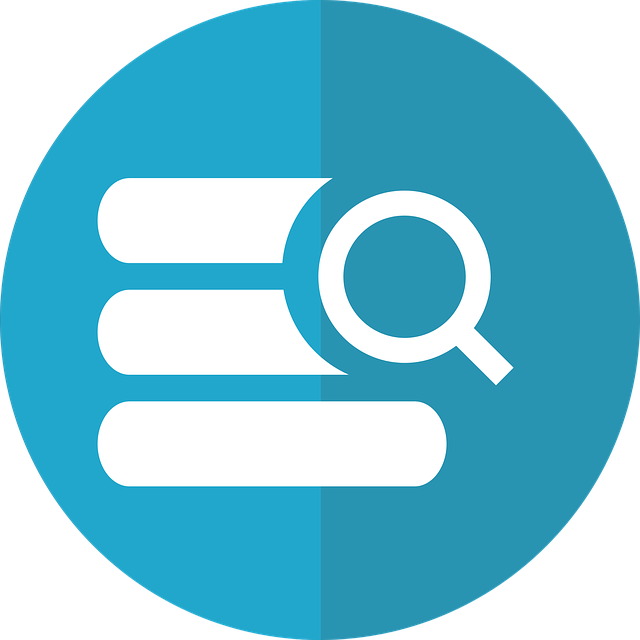 Choosing relevant queries to respond to
You can get quality links from top media sites by responding to related queries in your industry.
It's critical to choose suitable queries. To do this:
Sign up for Haro and set alerts for your niche.
Check daily emails with queries.
Filter based on relevance and expertise.
Prioritize queries from high-authority media and well-known journalists.
Create a compelling pitch that meets the journalist's needs and shows your expertise.
Submit a response before the deadline, and follow up if necessary.
HARO link building can be free or cost money, depending on the level of service. But, the return on investment is worth it if you get quality links that fit SEO industry standards.
Pro tip: HARO link-building should be part of your overall link-building strategy. Include other tactics like guest blogging, broken link building, and social media outreach. This way, you can diversify your link profile and achieve long-term success.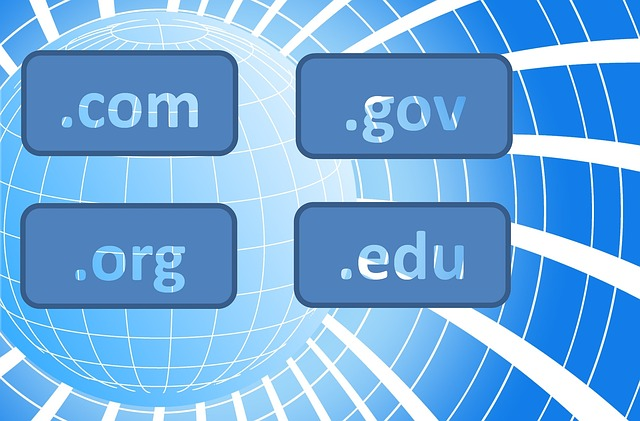 Filtering domains worth pursuing
Filter domains to pursue with the Haro strategy:
Look for domains with a high DA (domain authority). The higher the DA, the more authoritative the link will be.
Check the site's niche relevance. Relevance matters for valuable links.
See if the site offers dofollow links. Dofollow links pass on link juice. Nofollow links on massive sites still have benefits.
Consider the site's traffic. High-traffic sites can send more people to your site.
Check the site's social media following. A strong social media presence amplifies the reach of the backlink.
Filter domains to get the best links from HARO. Also, use it to build your backlink profile and establish yourself as an expert in your niche.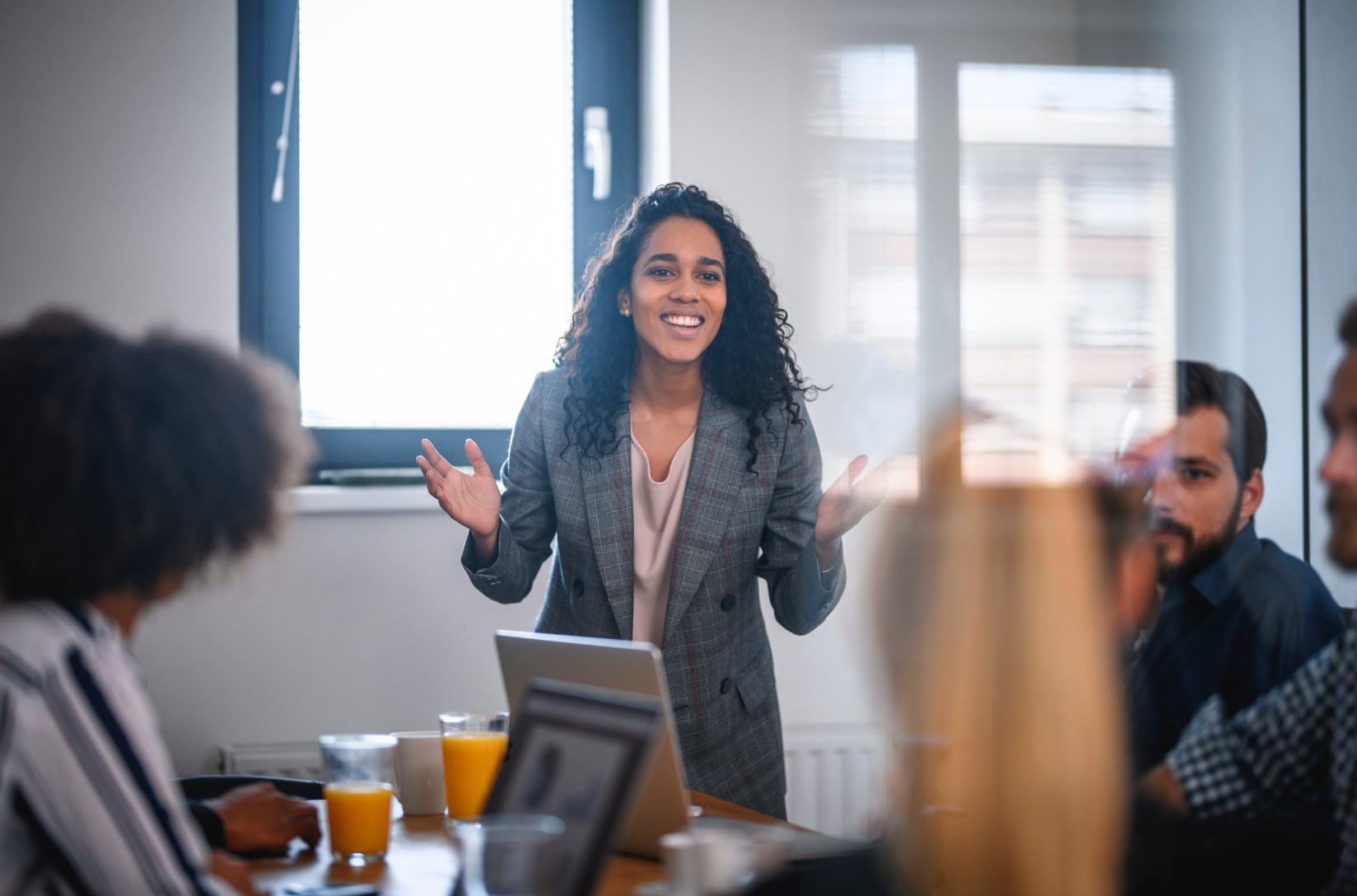 Crafting quality pitches for journalists
To be successful, crafting quality pitches for journalists is crucial. Let's understand how to use Haro queries to get great results.
You can give journalists insights, stats, case studies, and comments to improve their news articles or blog posts. If they find your input useful, they may include a backlink to your website.
Here are tips to craft perfect pitches:
Be clear and concise. Journalists go through many pitches quickly.
Personalize your pitch. Read the journalist's work carefully, and tailor your pitch accordingly.
Provide as much value as possible. Go beyond promoting your brand, and offer valuable insights or statistics.
Follow up politely. Journalists may miss your pitch, so a reminder helps.
Pricing varies based on the package you choose. But the benefits of acquiring high-authority backlinks with HARO outweigh the cost. Use the keywords in your pitch to make HARO outreach more successful. Show your expertise in the topic, and mention relevant keywords that demonstrate credibility.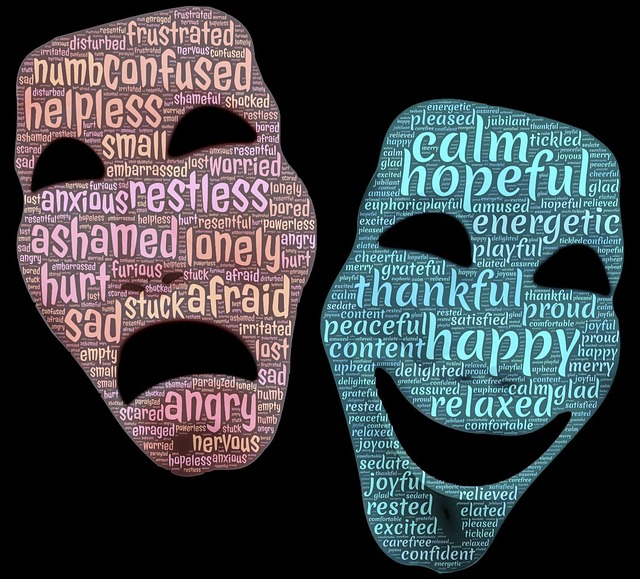 Working with multiple personas
Working with multiple personas can be a tough job with HARO.
For links, one size does not fit all. Each journalist has their own needs and requirements. So, tailor your pitch to fit them. This means crafting pitches for different personas. Here are some suggestions:
Research: Look into the journalist's background, interests, and recent work.
Segmentation: Segment them based on their likes, needs, and requirements.
Personalization: Make personalized pitches, showing how you match their needs and interests.
Follow-up: Follow up with the journalist after submitting the pitch.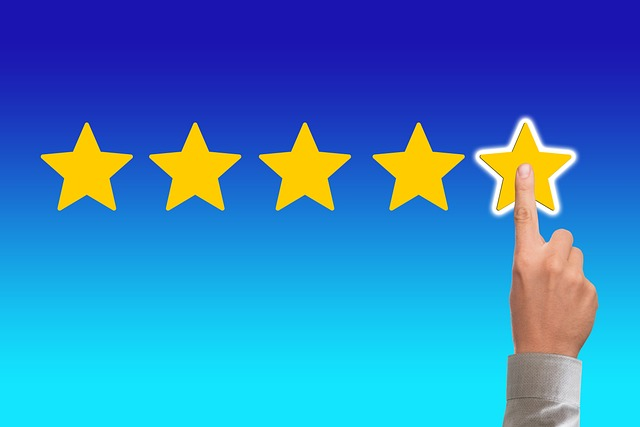 Adding value to pitches
In digital marketing, building links is super important. The phrase "Adding value to pitches" means giving useful & relevant info when pitching to journalists & editors via the Haro platform.
To be successful with HARO, it's not enough to answer the journalist's query. You need to give valuable info that relates to their article & adds value to their writing. Here are some tips on how to tick all the boxes and add value to your Haro pitches:
Figure out the journalist's needs: Take time to learn what the journalist is looking for & the angle of their article. This will help you tailor your pitch & provide info specific to their needs.
Offer expert insights: If you know something about a particular field, use this to provide expert insights & opinions that can help the journalist's article.
Use data: Data can give credibility to your pitch. Use research & stats to support your claims & provide context.
Be succinct: Journalists get lots of pitches each day, so be concise & clear to stand out. Get straight to the point & provide the necessary info concisely.
When you provide valuable info, you increase your chances of getting backlinks from a top media site. The journalist receives quality info for their blog post & you get a backlink that can boost your website's visibility & SEO.
Pro tip: Don't forget to add value to your HARO pitches! Take time to understand the journalist's needs & give valuable info that can help their article. This makes a huge difference in your link-building success.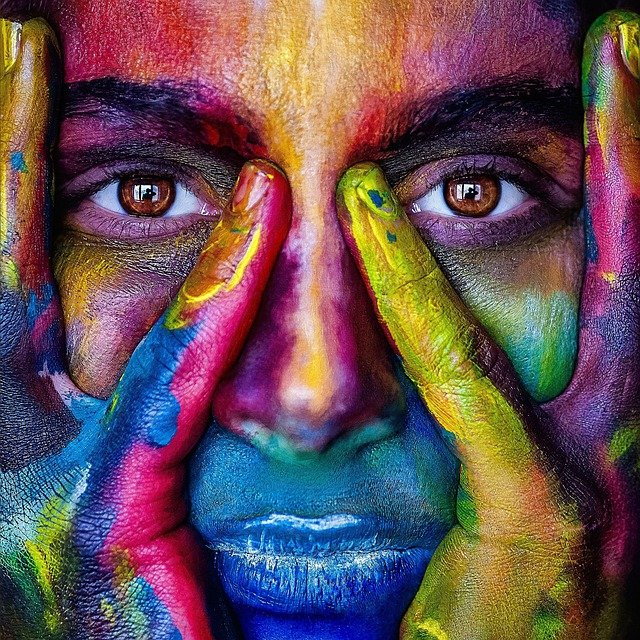 Showcasing personality in pitches
It's not just about sending pitches to journalists and hoping. Showcasing your personality is crucial. Here's why:
Builds trust. Connecting with them personally makes them more likely to trust you and your website.
Sets you apart. Showing your unique personality helps you stand out from the crowd.
Humanizes your brand. A genuine connection, not a faceless company – a win-win situation.
How to showcase your personality in pitches?
Be conversational. Write like you're talking to a friend.
Be authentic. Show your true personality.
Be specific. Give examples to show who you are and what your website is about.
Showcasing your personality helps you succeed. Build trust, be unique, and humanize your brand. It increases your chances of getting valuable dofollow backlinks.
Pro tip: Be professional and relevant. Inject humor and personality, but don't go overboard, and you will achieve success!
Keeping pitches short
Achieving success with HARO requires keeping pitches short. It's a technique to get links from top media sites by responding to journalist queries. HARO acts as a mediator between businesses and journalists. Showcase expertise and get featured in popular publications by providing valuable insights.
Short pitches get attention. Here's how to make them:
Get to the point.
Highlight expertise.
Provide valuable insights.
Proofread.
Pro tip: Get the right plan and allocate time to respond to queries. If you want to build backlinks that will help you establish authority – consistency and quality are key!
Including essential elements in pitches
You can get backlinks from top media sites by responding to your industry queries with certain elements present in your pitch.
Essentials to include in your pitches:
A strong subject line summarizing your expertise and how you can help.
A brief introduction of yourself.
Your pitch should be concise, relevant, and provide value.
Your contact information – name, email, and phone number.
A call-to-action encouraging the journalist to reach out.
It's important to note that Haro backlinks are not guaranteed. You can increase your chances by providing valuable pitches.
The best link-building strategies emphasize building relationships and providing value to journalists and readers. Haro should be used with other tactics, such as guest blogging, creating content, and networking with influencers.
Quality over quantity is key – a few high-quality links are more valuable than hundreds of low-quality ones.
In summary, essential elements must be present in your Haro pitches for success. Haro should be used with other tactics as part of a link-building strategy. With consistent effort and a focus on quality, Haro can be a win-win.
Pro tip: Research the journalist and publication before pitching. Personalize your pitches for a better success rate.

Examples of publish-perfect pitches
So, how do you make a pitch that catches the journalist's eye and gets a response? Let's look at some examples of great pitches to help you get those killer backlinks.
Advice queries
By becoming a source on HARO for link building, you can craft pitches that stand out. Here are some example advice queries for success:
How can businesses get links in a crowded online market?
What are the best link-building tactics for small companies?
How can companies boost their SEO with link building?
What are the benefits of links from top media sites?
Keep your pitch short and explain why you are qualified on the topic. Offer valuable insights, and you'll have a better chance of getting featured!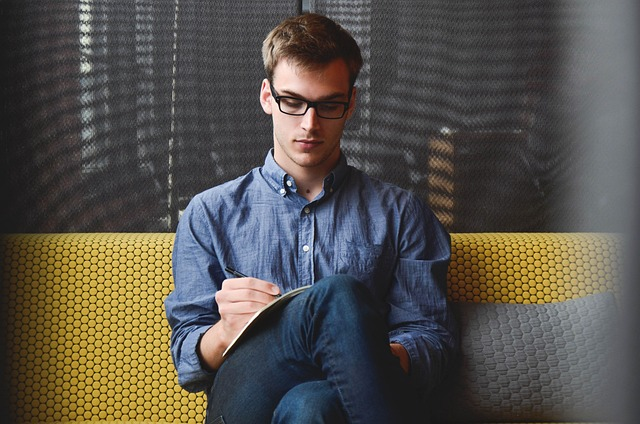 Business queries
Business queries are a thing. As an entrepreneur, you will have questions. These can range from simple product costs to complex backlink strategies.
Here's some info on common business queries, including those related to HARO.
What is HARO? It's a system for getting links from high-profile media sites, like Forbes and Entrepreneur. It stands for "Help a Reporter Out". You offer useful info in exchange for backlinks.
How does HARO link building work? Journalists submit queries. Businesses & individuals submit responses with quotes or stats. If the journalist likes what you say, you may get a link to your site.
What is the HARO link-building pricing? It's free. You don't pay to answer queries or get links.
Is HARO effective for SEO? Yes. You can increase your website's authority and improve search engine rankings.
What is the key to succeeding with HARO? Be strategic. Answer the journalist's query with valuable info. Make sure your website & content are high-quality. Set up alerts for new queries.
In summary, HARO works well for acquiring quality backlinks and improves SEO. Be strategic, offer value, and you'll be golden with more links pointing to your website than you ever thought possible.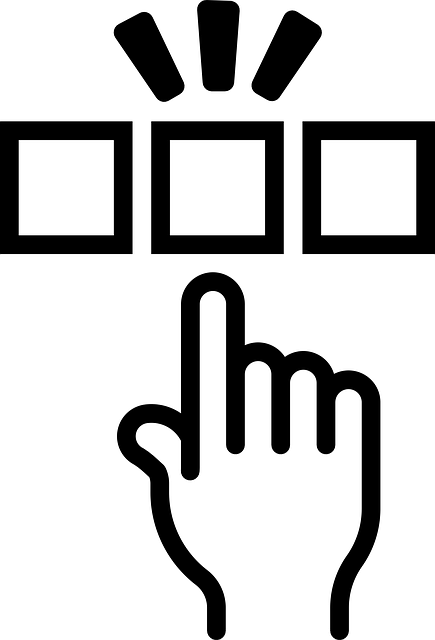 Product selection queries
HARO link building strategy is nothing without a great pitch. Your pitch is your foot in the journalist's door.
Here are examples of good pitches:
Offer a Solution: Pitch a problem your audience has and a solution.
Provide Data: Include data and statistics that relate to your business.
Speak about Trends: Talk about an industry trend related to your company and demonstrate your expertise.
Remember, keep the pitch concise and well-written. Journalists receive many pitches, so make yours stand out. Also, remember the journalist's preferences and requirements for better success. This helps build long-term relationships.
Product recommendation queries
Product recommendation queries are a HARO query type that will help you succeed at link building. HARO link building is a method of getting links from respected media sites by responding to queries sent by journalists.
Product recommendation queries need experts who can give ideas for products or services associated with a topic. This is a wonderful opportunity to show your know-how and provide useful information to the journalist. You will also get a backlink to your website.
To be successful with product recommendation queries, follow these hints:
Grasp the journalist's needs. Read the query and be sure to understand it. Make clear, concise suggestions that meet their unique needs.
Show your expertise. Demonstrate your knowledge and proficiency in the topic. Offer samples of your past projects and related skills or qualifications.
Offer a beneficial solution. Supply recommendations that are good for the journalist and valuable to you. Provide an original point of view or solution to stand out from the other responders.
Incorporating product recommendation queries into your HARO plan can get you valuable backlinks while showing you as an expert in your field. Don't miss this chance to grow your online presence and drive traffic to your website.
FAQ
What is HARO link building?
HARO link-building is a powerful technique that connects journalists and bloggers to acquire high-quality backlinks by responding to media queries through the Help a Reporter Out platform.
How does HARO link building work?
HARO link-building works by signing up for a free account on the Help a Reporter Out website and setting up alerts for relevant media queries in your niche. You then respond to these queries with relevant and valuable information, which can earn you a backlink from a top media site.
What are the benefits of HARO?
The benefits of HARO include increased website traffic, improved search engine rankings, higher domain authority, and increased brand awareness through mentions by top media sites.
What are some best practices for HARO?
Some best practices for HARO link building include responding to queries with relevant and valuable information, following the journalists' instructions, including a brief bio and relevant links, and being timely with your HARO responses.
What is the Best HARO link-building service?
At linkifi.io we provide a HARO link-building service where we guarantee a natural mix of nofollow and dofollow backlinks.
Is HARO suitable for all businesses?
While HARO can benefit most businesses, it is most effective for companies in niche industries that have unique knowledge or expertise to share.
How can I track the success of my HARO efforts?
You can track the success of your HARO efforts by monitoring your website's traffic, search engine rankings, domain authority, and backlinks.