HARO Link Building – High Authority Backlinks For SEO
Do you need help finding the best backlinks to improve your website's SEO?
What if we told you that a powerful link-building strategy could help you massively improve your SEO performance and get the highest ROI?
Why do SEO agencies use HARO SEO to land backlinks from prominent media outlets and major publications such as Wall Street Journal, Forbes, Yahoo, or New York Times?
This article will teach you about HARO link-building and how it can boost your website's organic traffic.
Take advantage of this opportunity to take your website to the next level and achieve SEO success!

Introduction To HARO Link Building
HARO link building is one of the best link-building strategies to help your website gain more visibility and higher rankings in search results.
Building links with HARO outreach involves finding journalists looking for sources to quote in articles and then providing those quotes and links (dofollow links and nofollow links) to your site.
This helps you get high-quality backlinks from reputable news sources, giving you both traffic from the journalist's article and better rankings from the link itself.
Those quotes are often followed by related press mentions, which can boost the power of your links even more.
When used correctly, HARO backlinks can generate highly authoritative links that strengthen your overall SEO strategy and boost your website's long-term ranking.
It also helps with improved brand visibility as citation sources such as news sites offer a credibility boost that users often look for when researching products or services online.
When beginning to use HARO link building, thoroughly research journalists who publish in your industry or niche – as this will give you a massive edge over your competition.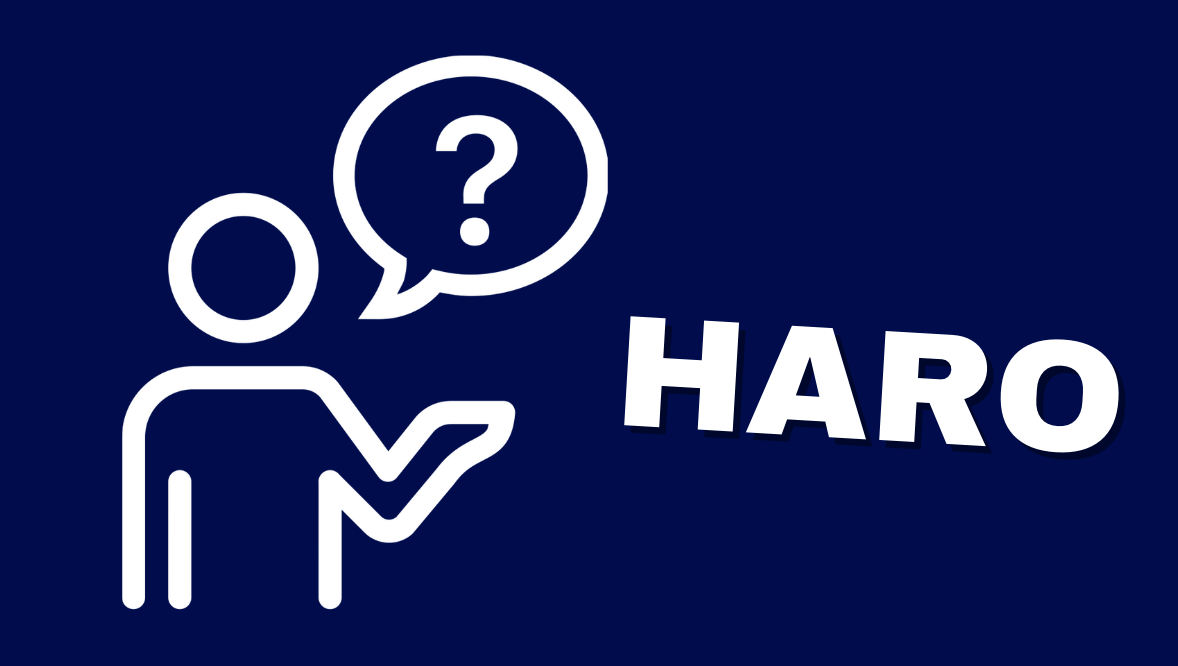 Why Should You Use HARO Link Building
A HARO link-building service connects professional journalists and PR professionals with sources for stories and articles.
As an SEO pro, you can use a HARO pitch to secure backlinks from high-authority websites.
This has the potential to be one of the most powerful links available because of these websites' sheer size, reach, and influence.
Once you build backlinks supplemented with high-quality content, your domain rating and your HARO success will increase.
In the SEO industry, HARO link building has a few benefits that most other approaches don't have: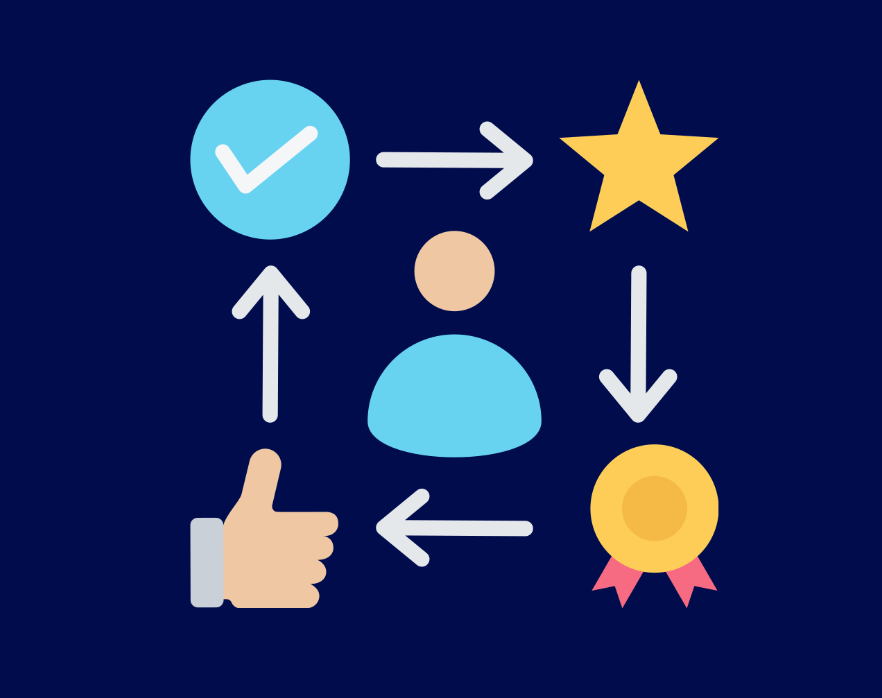 Journalists reach out to verified sources when they use HARO; being mentioned on that list automatically establishes your credibility among your peers.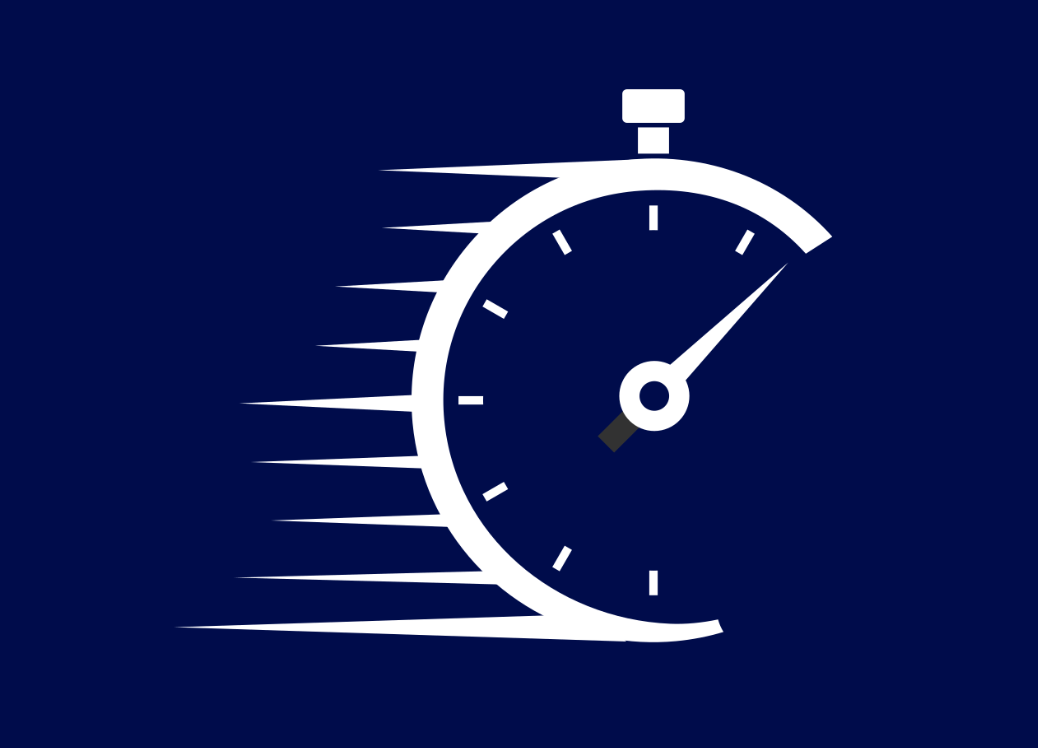 While not always, often HARO links go live relatively quickly. This is obviously heavily dependent on the editorial calendar of the publications. But in our experience, you can expect to land multiple big links in a matter of weeks and months.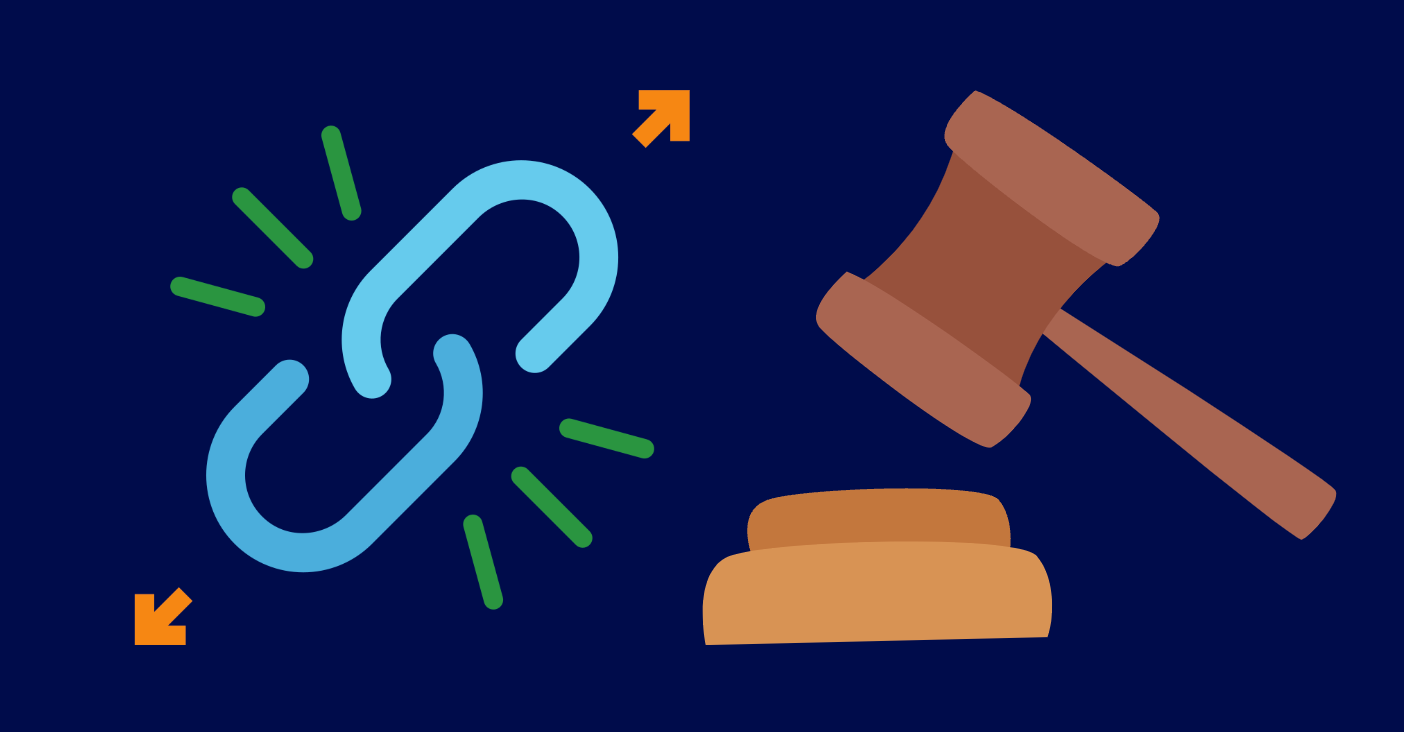 The biggest and best publications on the planet use HARO, and these links have the potential to give your website a ranking boost and build authority.
Natural Nofollow Backlinks
One of the most important aspects of link building is making it look natural to Google.
Hence some of the biggest websites in the world only offer nofollow links as part of their editorial policy – still, these links can provide huge EEAT signals to Google – and in our experience, they still pass link juice.
They allow you to build a more healthy and diverse-looking backlink profile along with getting referral traffic and extra exposure.

Diversified Traffic From Multiple Sites:
HARO leverages the collective power of many news websites that can send extremely powerful referrals when mentioned as part of your content; this could result in sudden growth due to diverse referral traffic coming from different places.
Overall, compared to other link-building strategies, HARO's delivery speed makes it much more efficient and effective–and best of all, it's free for all users!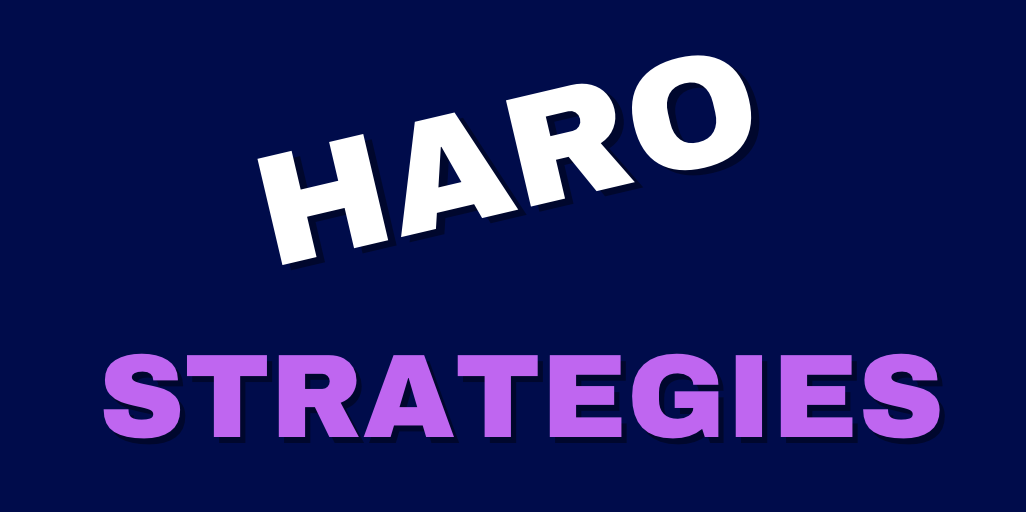 Strategies For Effective HARO Link Building
It's no secret that link building is a powerful SEO tactic for increasing your ranking in search engine results pages.
Search engine optimization experts everywhere constantly seek ways to create and acquire high-quality links from external sources.
Link building is even more critical with search algorithms such as Google's constantly changing and evolving.
HARO (Help A Reporter Out) is one of the many tools used for link building by SEO professionals.
Using this tool lets you connect with journalists and other authors who need help creating content, resulting in potential backlinks pointing to your website or blog.
HARO is also one of the few link-building tactics that can be considered "safe" by search engines, meaning that it won't get you in trouble as some other link-building tactics can.
So how exactly do you use HARO for effective link-building? Here are a few tried-and-true strategies:
Research The Query
When responding to a HARO (Help A Reporter Out) query, the first crucial step is thorough research. This involves understanding the topic of the query, the target audience, the outlet that's publishing it, and the reporter's previous work. Research ensures you provide valuable, relevant, and detailed information that meets the reporter's needs. Moreover, it helps tailor your response in a way that fits the style and tone of the outlet, increasing the chances of your submission being chosen.
Make it Readable
Reporters receive hundreds of queries daily; make sure yours stands out! Take the time to write concisely, using clear language and proper grammar — this will show respect for their time (and avoid confusion).
Get Personal
Don't just copy & paste canned responses; personalize each response based on the unique requirements of each reporter query you choose to respond to — this will increase your chances of getting featured in their piece!
Follow Up
Once they have received your new query, follow up with them politely via email (if you can find it). This isn't always recommended, but sometimes it can work. Use this strategy wisely.
This will show that you are committed to helping ensure success for their story while also putting yourself forward as an engaged user willing to go the extra mile if necessary.
Using these techniques properly can help achieve success when using HARO for effective link-building campaigns and get your faster to that coveted first page on Google!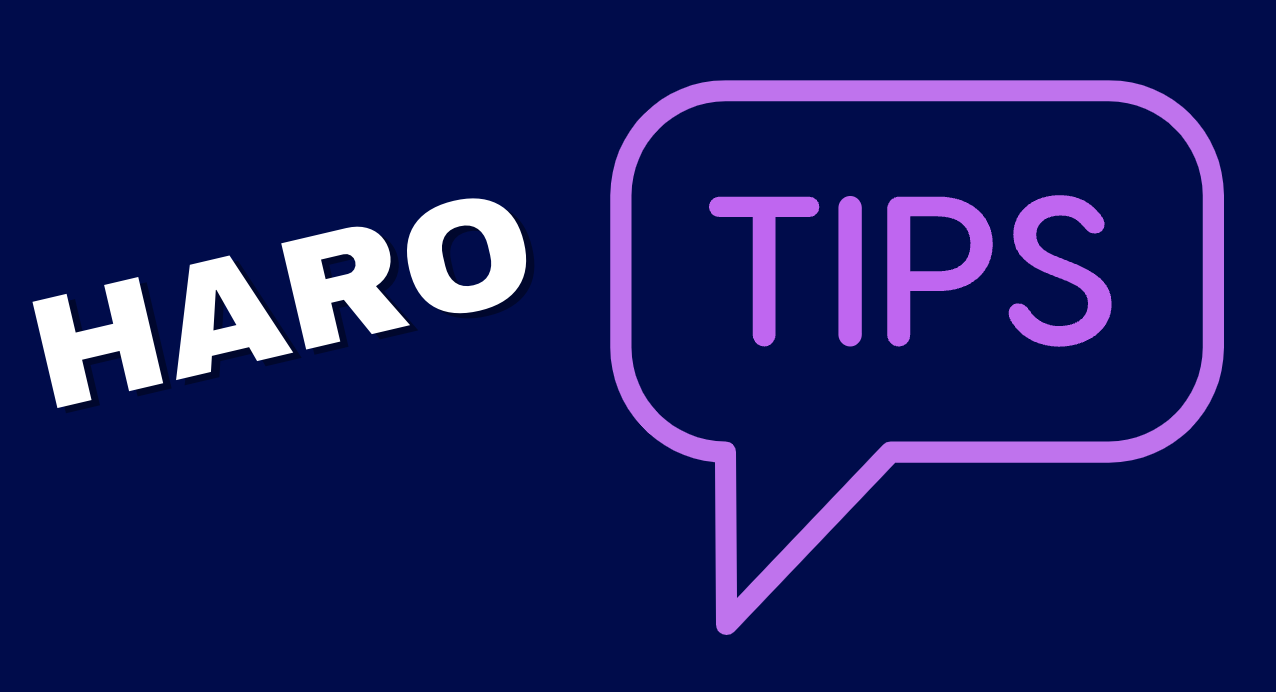 Tips For Maximizing The Impact of HARO Link Building
Establishing a high-quality backlink profile is essential to any successful SEO strategy.
Using Help a Reporter Out (HARO) can significantly enhance the value of your links and tick all the boxes for a Haro request.
When used correctly, a perfect HARO pitch can provide brand exposure and help your website rank higher in search results.
However, you must craft your responses carefully to maximize each submission's impact.
Below are some tips for getting the most out of HARO link building: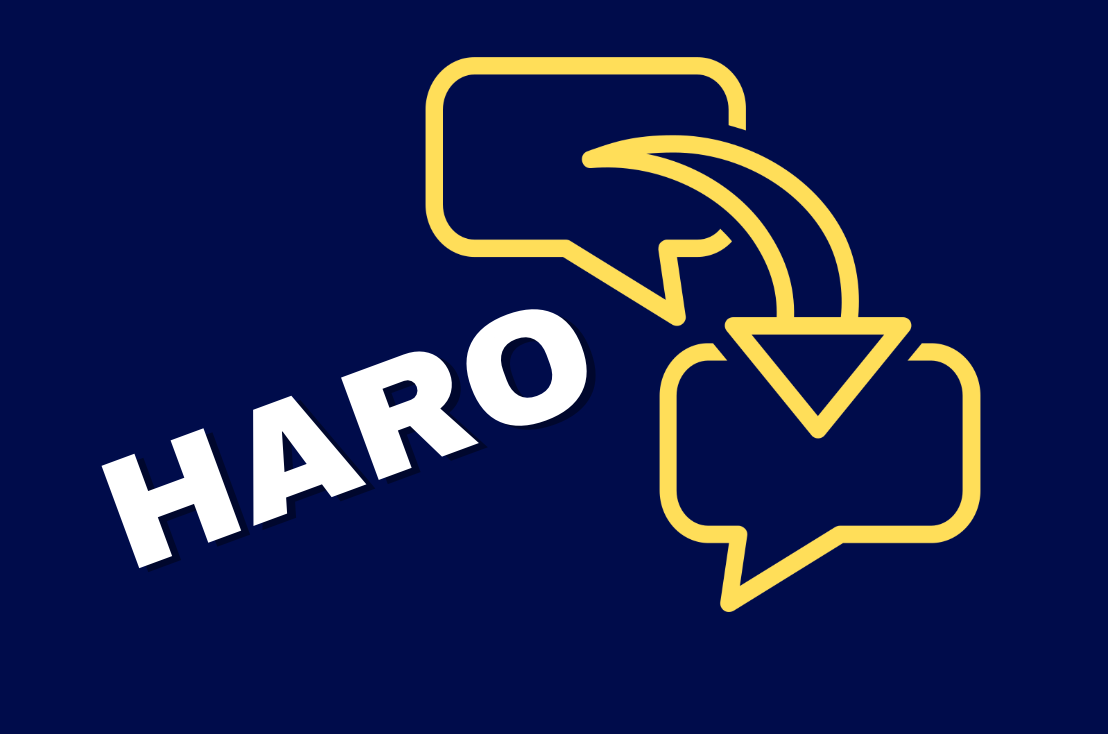 • Respond Promptly
Responding to queries as soon as possible after they are live is essential, especially when working with reporters with tight deadlines..
HARO queries tend to receive hundreds – sometimes thousands – of HARO responses, so you must act fast if you want yours to stand out.
Set aside time throughout each day devoted exclusively to reading and responding to posts so you can beat competitors to the punch.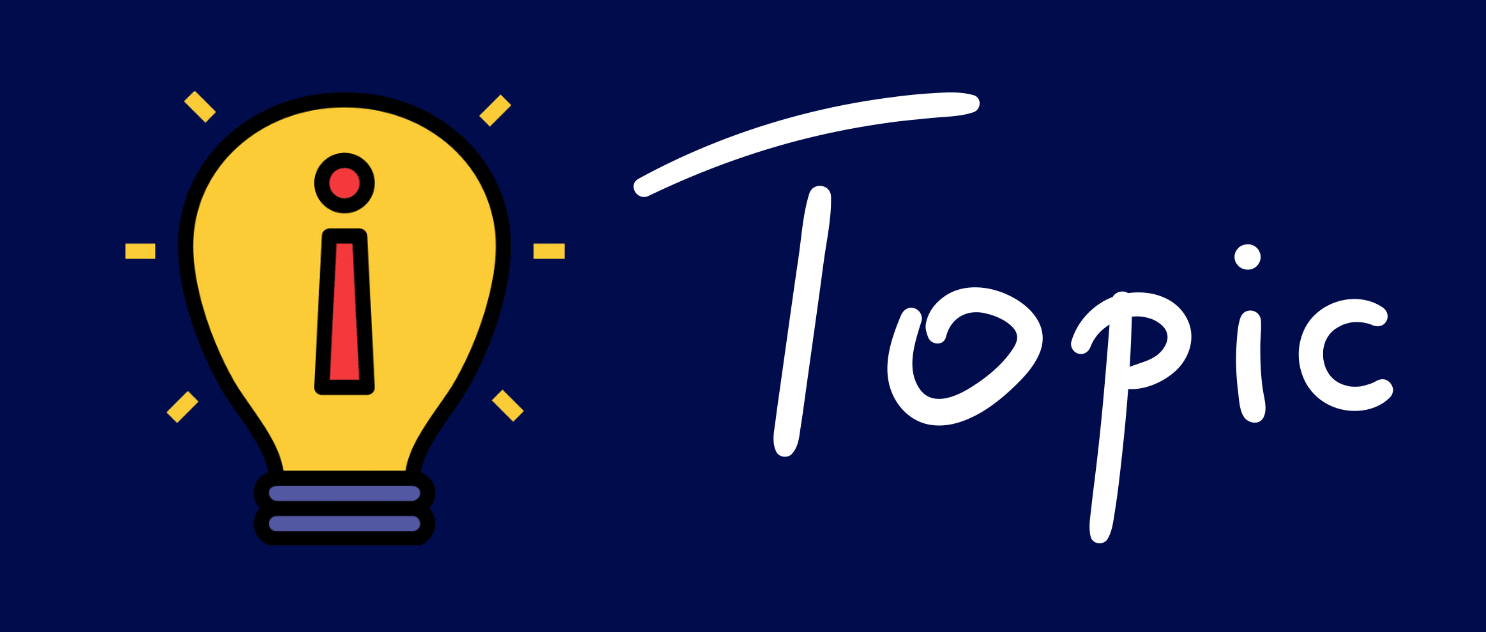 • Target Relevant Queries
Search through HARO submissions regularly and select ones that relate directly or indirectly to the products, services, or topics related to your website.
It would be best to watch for media opportunities that offer a platform for establishing industry authority and influencing customer perception about your brand or company.
Showcase why your business offers added value rather than referring readers blindly to their platform without context.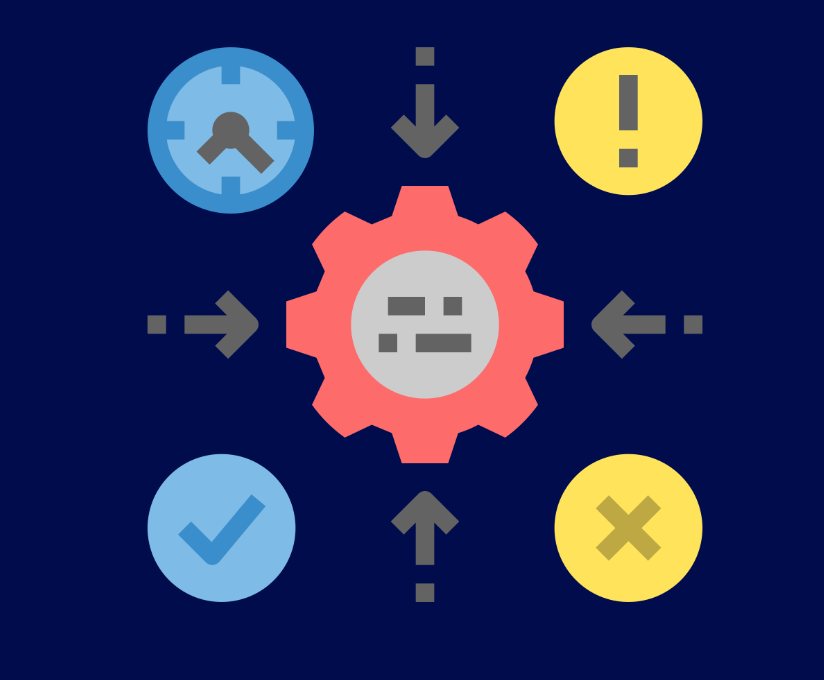 • Provide Binding Context
When submitting responses, all statements must be supported with evidence or reliable outside information such as data sets and surveys from credible research firms like Gartner Group, Forrester Research or Forbes Insights.
Not only will this add more weight and authority to your response, but it will also lend legitimacy when other journalists eventually reference it in further publications.
Your submission should always provide enough context surrounding its origin so reporters can assess whether or not their readers could benefit from visiting your website once their content has been published online. This is a win win situation for both parties.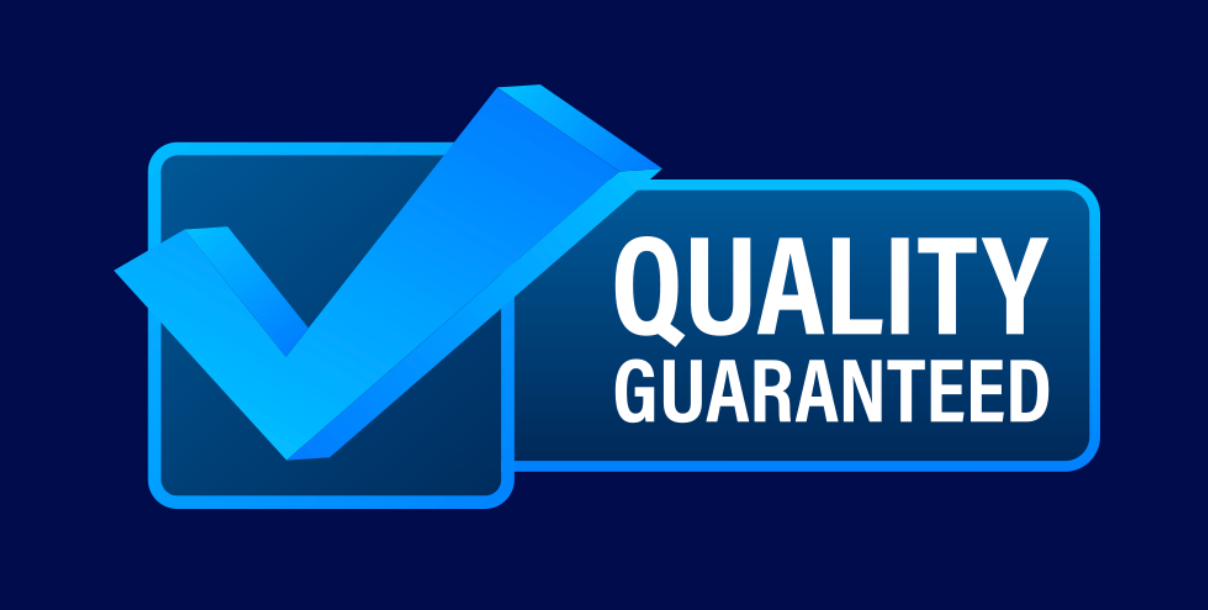 • Use Quality Content
With link building, quality trumps quantity every single time.
While merely submitting a response alone does not guarantee inclusion into any reporter's publication, providing quality content increases its chances of being picked up, allotting more internet real estate for potential visitors traveling through third-party sources straight onto your own page.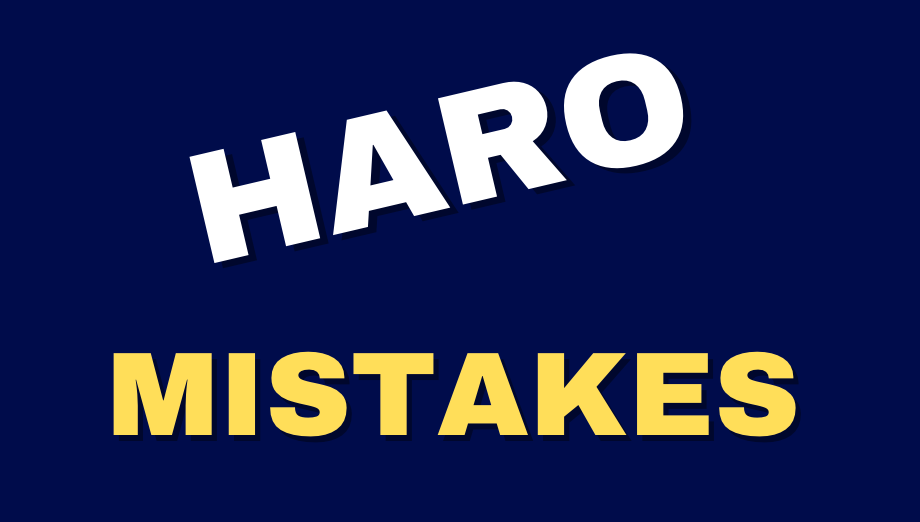 Common Mistakes To Avoid When Utilizing HARO Links
Building backlinks through techniques such as HARO link building can be a great strategy to boost metrics and rankings.
However, while it is advantageous, some common mistakes should be avoided when utilizing HARO link building.
First and foremost, when sending out emails via the HARO platform, keep your emails short yet valuable. The subject line needs to be straight to the point and not misleading.
Many successful marketers have used long-form content for their outreach emails; however, 6-8 sentences are usually adequate as you want to keep your recipient a manageable amount of information.
The goal of the email is to provide value quickly and convince the recipient that you have something valuable to offer them in exchange for a potential link.
Another mistake to avoid is not following up on approved opportunities or inquiries sent through HARO.
As the platform gives many opportunities for connection with journalists and content creators looking for resources or advice, it is vital to respond promptly if your inquiry has been selected or if you've been asked a follow-up question via email.
Doing so helps establish trust between yourself and the journalist while adding credibility to your inquiries.
Furthermore, when researching before submitting queries via HARO, consider all details of publications you wish to get linked from and topics they prefer covering in detail.
Once you're more familiar with their writing process and style and understand their general HARO preferences, it will become easier for you to develop original ideas that could fit their content policies.
In addition to providing highly informative data, they might be looking for while researching complex news stories or other niche subjects they may tackle regularly.
These are some of the most common mistakes people make during HARO link building; hence avoiding these mistakes can ensure a successful attempt at utilizing this powerful method of obtaining high authority placements!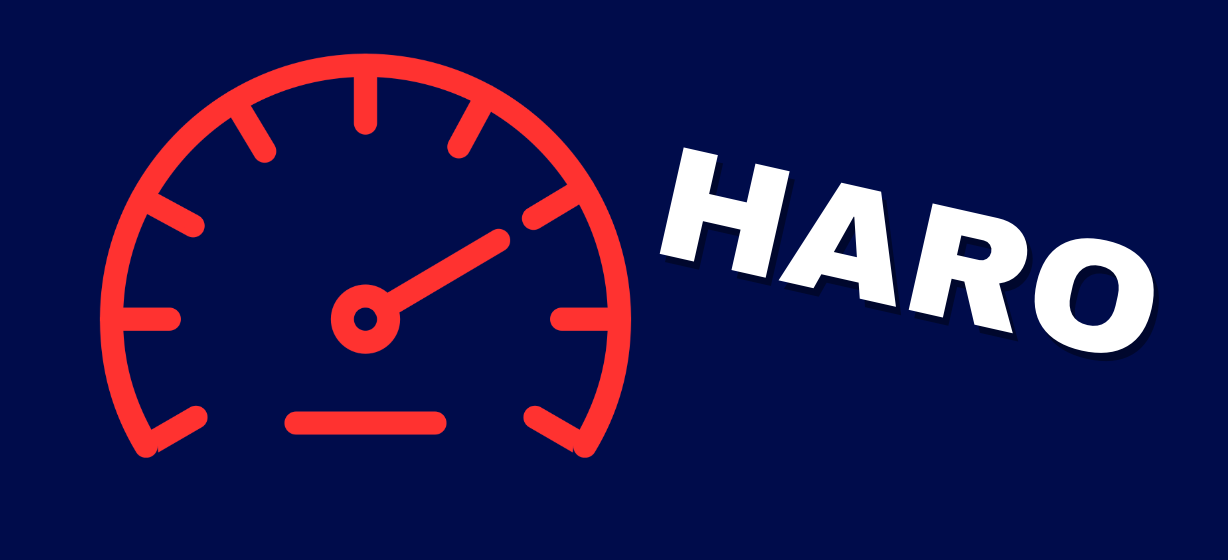 Measuring The Impact of HARO Link Building
The power of HARO link-building lies in its ability to help you build quality and consistent rankings in the SERPs. But how do you measure the success of your efforts?
Tracking and analyzing your metrics over time is essential to determine whether your link-building efforts are working.
Analytics metrics such as organic traffic, referring domains, and PageRank are essential for measuring the success of HARO link-building campaigns.
For example, if there is an increase in website visits after launching a link-building campaign, it could be due to changes in SEO rank or the quality of links pointing to a website URL.
In addition, by measuring these numbers over time, you can observe trends that indicate a successful link-building effort.
Furthermore, tracking how many lead conversions were generated from HARO links is also essential for determining their effectiveness.
This includes organic traffic and referrals from social networks and external websites.
By monitoring these metrics, you will gain valuable insight into which digital marketing activities drive more leads or purchase orders for your business.
Finally, keeping an eye on brand mentions on platforms like Twitter or Quora can provide additional insights into how well the campaign improves your online visibility organically without any paid support.
An effective monitoring process consisting of both traditional SEO analytics and social media mentions or comments about your brand should provide enough evidence for measuring the impact of successfully executing a HARO link-building campaign strategy.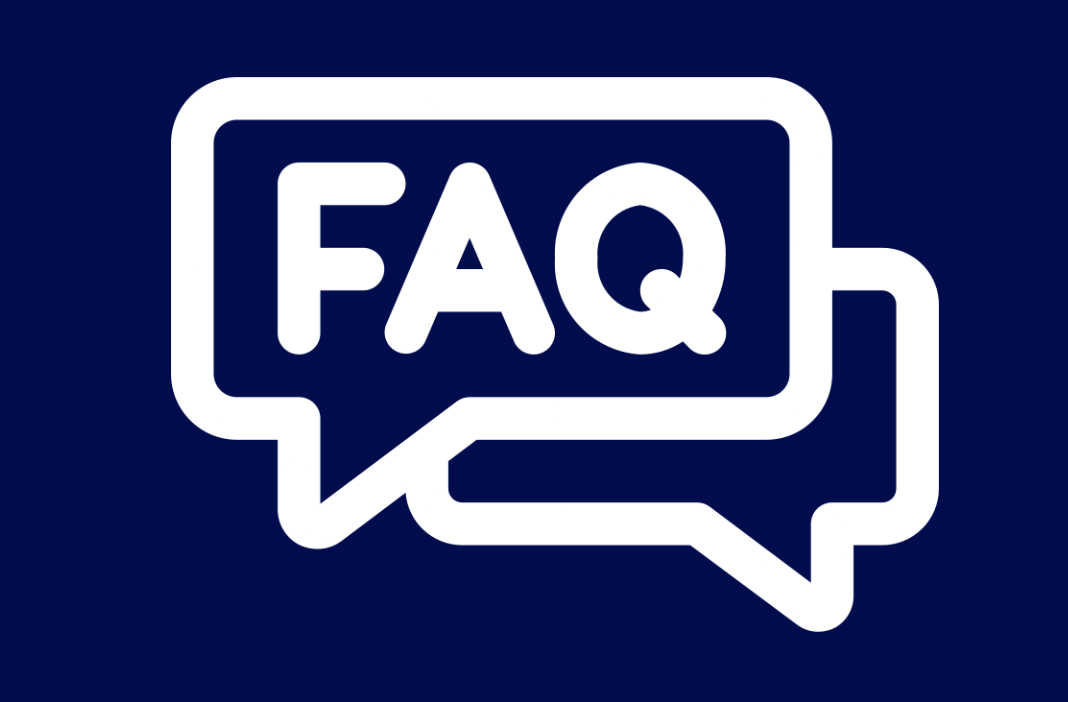 FAQ
HARO gives most businesses multiple advantages which help establish them as an authority in their field.
The following FAQs can provide insights into using HARO for link building:
What kind of companies can benefit from using HARO?
Any company that has valuable insights or products that would be of interest in journalism stories can benefit from using HARO. Entrepreneurs and professionals with specialist knowledge are particularly well-suited, as they can build relationships with influential media contacts.
How often should I respond to queries?
It all depends on how much time you can commit to finding new opportunities, but generally speaking, it is recommended that you subscribe to the Daily Email Packages, where all the relevant journalist queries will be sent directly to your mailbox every day at varying frequencies. You should also watch for breaking news-related questions, which may require quick responses if you wish to be featured in timely editorials.