HARO Link Building Service | How Linkifi Earns Strong Backlinks From Big Media
Struggling to earn quality backlinks from major outlets? You're not alone.
Linkifi.io has cracked the code on HARO link building.
This service can help you get high-authority backlinks from reliable sources.
Plus, it'll save you time and money and get brand recognition.
Check out how we use HARO to get strong backlinks for your website!
Quick Facts About HARO SEO Link Building:
HARO (Help A Reporter Out) is a service that helps businesses earn strong backlinks from reputable websites by connecting them with relevant journalists and media sources.
The Linkifi team has extensive expertise in HARO Link Building and provides done-for-you throughout the entire process.
HARO Link Building provides businesses with natural links from reputable websites, boosting SEO and increasing revenue and profit.
Choosing HARO Link Building over other methods saves time and guarantees insanely good backlinks and customer satisfaction.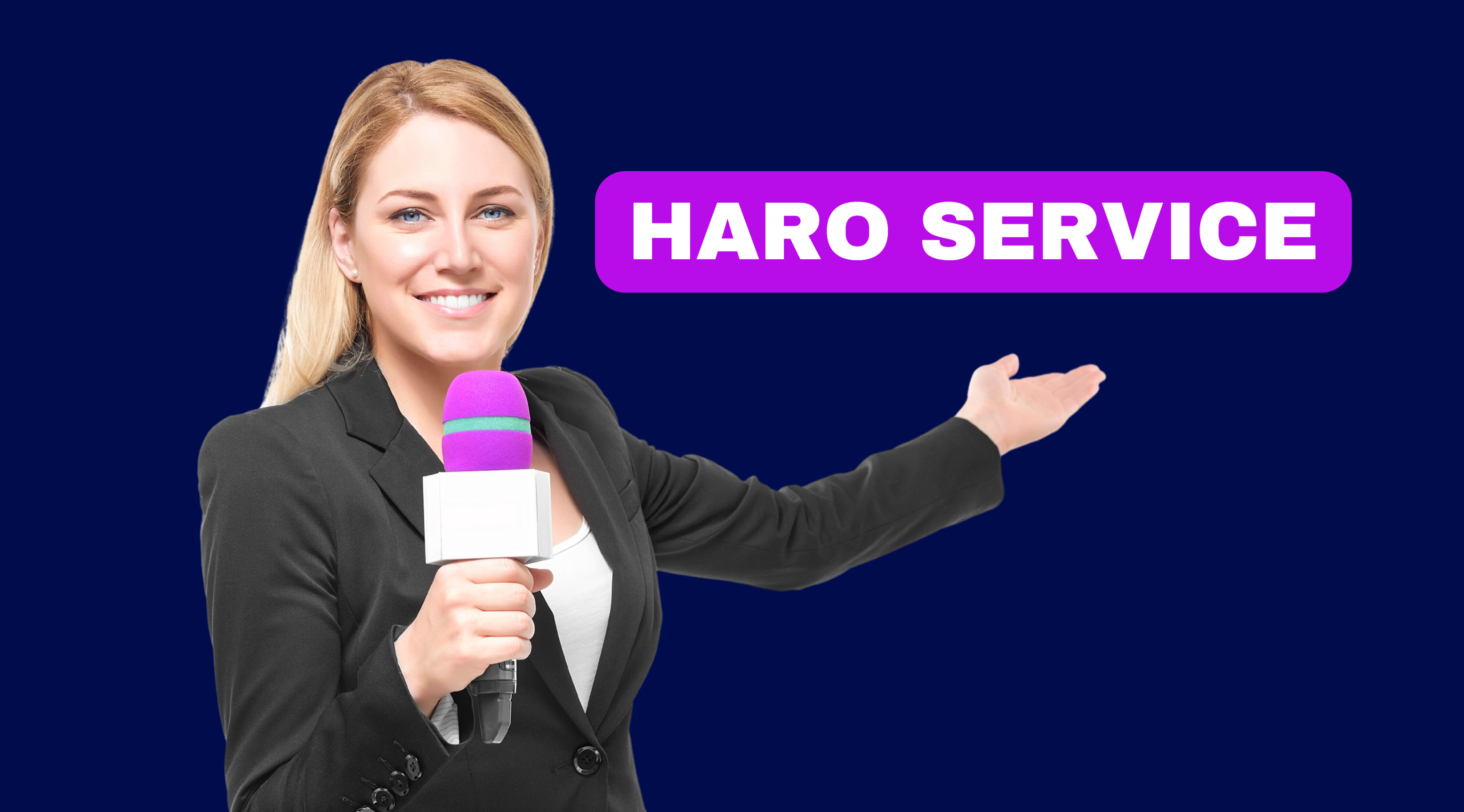 What Is A HARO Link Building Service
HARO link building involves pitching expert quotes to journalists and securing high-quality backlinks from authoritative media sites.
This opportunity can save time and effort in building links.
A successful pitch and communication with the media are essential to earning strong backlinks.
We have professional writers to answer calls and produce the best links for clients' SEO performance.
Their strong success rate and client testimonials demonstrate their value for money and customer satisfaction.
You can watch the video below, where Chris, one of the Linkifi founders, talks to Craig Campbell on his Digital Marketing Podcast:
HARO Service Expertise and Experience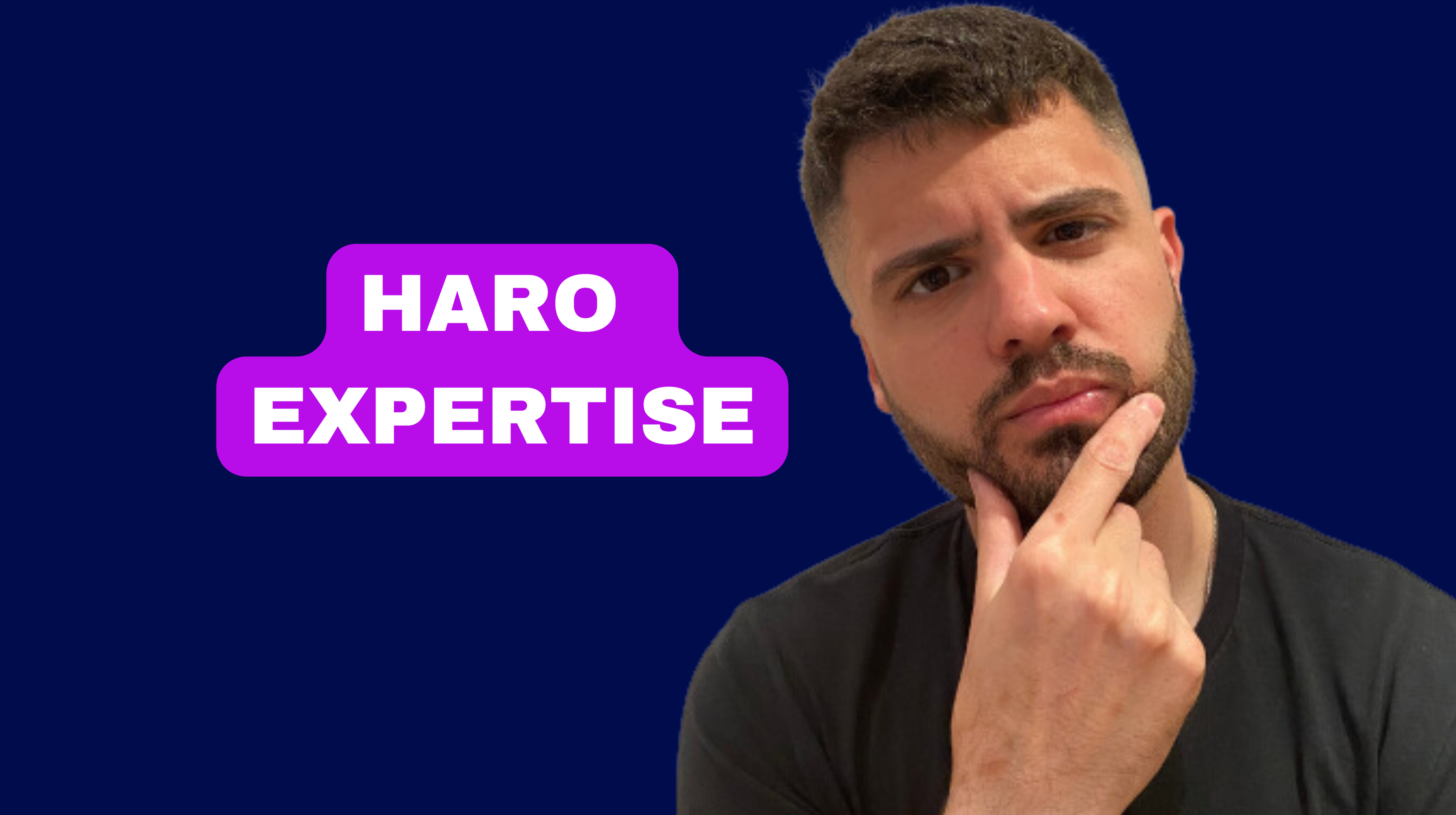 HARO is a highly effective method of link building that requires expertise and experience in order to earn strong backlinks from big media.
The process involves responding to relevant HARO queries with high-quality pitches that address the needs of reporters and journalists.
Our professional writing team has mastered the art of HARO and consistently delivers top-tier responses that get answered.
Who needs a highway when you can just use HARO to drive traffic straight to your website?
We have secured backlinks on some of the world's largest news sites and blogs (NYT, Realtor.com, Forbes, and Washington Post), providing valuable link placements that increase our clients' domain authority and website credibility.
We constantly monitor journalists and their activities to craft the best HARO pitch possible.
Our focus is on relevant queries and building lasting relationships with reporters and journalists to increase your chances of earning high-quality links.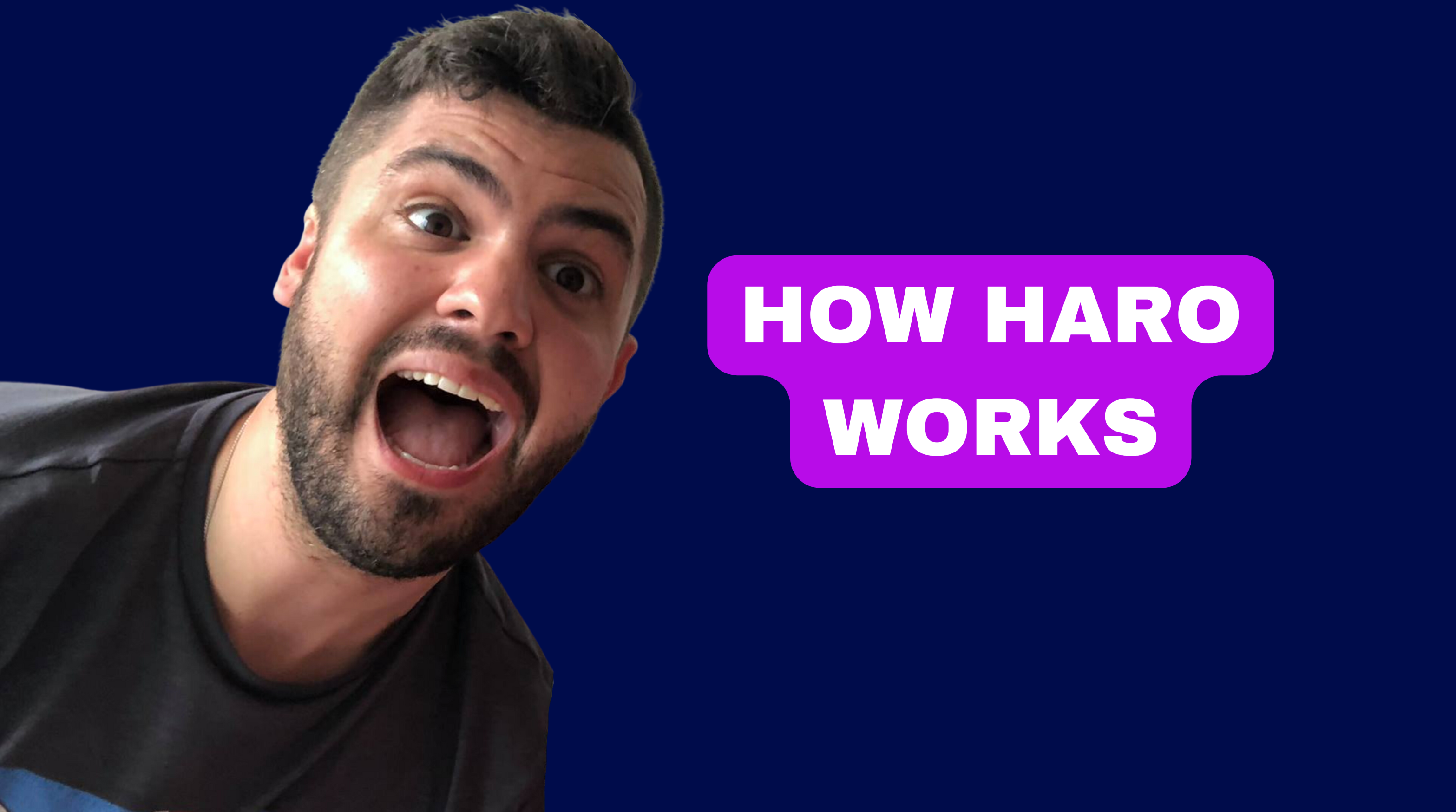 How HARO Link Building Works
HARO involves providing useful and relevant information to the reporters in exchange for a backlink to the website. This link-building strategy is reliable and cost-effective to increase the website's credibility, traffic, and search engine ranking. Here are the steps:
The first step in HARO link building is to subscribe to the relevant HARO services and look for queries that match the website's niche or industry.
Once a relevant query is found, the link building expert must respond with a useful and informative answer that meets the reporter's requirements.
If the response is accepted, the website will earn a high-quality backlink from an authoritative website.
Get media coverage and improve your website's authority and trustworthiness from the largest websites on the planet,
With HARO, you will save time and effort, as businesses do not need to spend time and money on outreach links or other traditional link-building methods.
Pro tip: To maximize the success of HARO link building, businesses should focus on providing relevant and high-quality responses to the reporters' queries. By doing so, the business can secure backlinks from authoritative websites and improve its backlink profile, ultimately boosting its overall search engine ranking and driving more website traffic and revenue.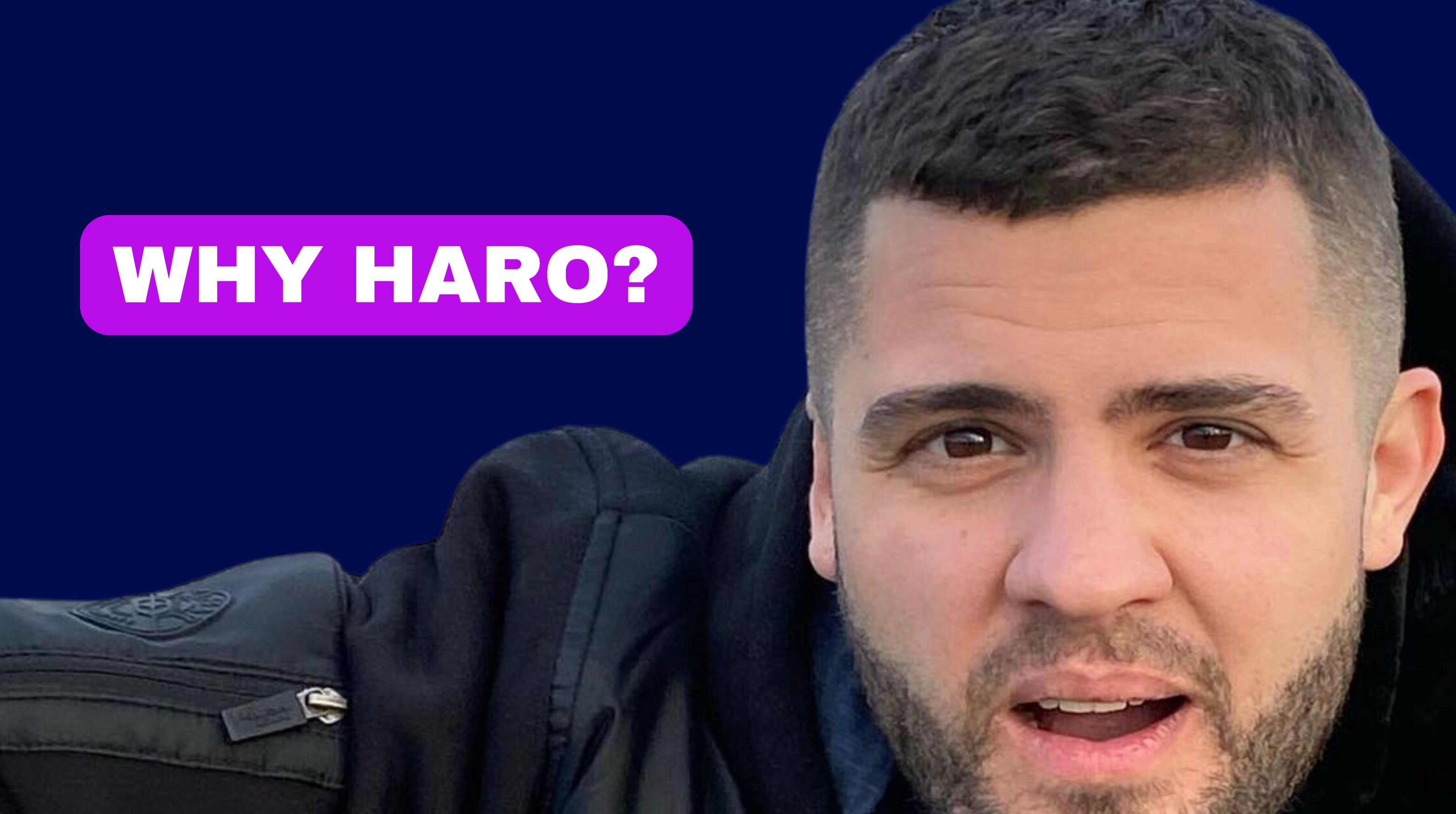 Why Should You Choose A Haro Link Building Service
With HARO, you will gain multiple benefits while connecting with journalists, building relationships with bloggers looking for sources to include in their articles, and getting featured in their publications.
Here are some of the reasons why you should choose HARO.
Boost SEO Rankings
By earning these whitehat links through the HARO platform's news outlets, blogs, and other media resources, you gain better rankings and are exposed to a wider audience of potential customers.
As a result of this exposure, you will likely see increased leads and sales for your business. More varied sources linking to your site help establish it as an expert source of information while making it more accessible to users through higher visibility on search engine results pages.
Establish your dominance in the industry with HARO link building – because being a big fish in a small pond is so last season.
Access To A Wide Range Of High Authority Publications
HARO allows you to connect with journalists and bloggers from various industries and publications.
Earn high-quality and relevant backlinks naturally
Through HARO, you can pitch your expertise and insights to journalists looking for sources in your industry. This allows you to earn backlinks from the biggest websites in the world and get featured in articles relevant to your business.

Increase Visibility
HARO can help companies gain significant online visibility through relevant publications and websites.
Gain Credibility
Establish trust and credibility with their target audience by being featured on reputable websites.
Becoming a well-known source in the industry is crucial for any business. Utilizing HARO can help achieve this goal. By consistently providing valuable insights and expertise on topics related to your industry, online publications will recognize you as an authority in the field.
Get Traffic
When businesses get featured on well-known websites, it leads to an influx of traffic on their website. Backlinks obtained through HARO service can drive referral traffic to your site, boosting SEO rankings and increasing brand credibility.
Enhance Brand Awareness
HARO helps in building brand awareness by getting businesses featured in numerous publications and websites.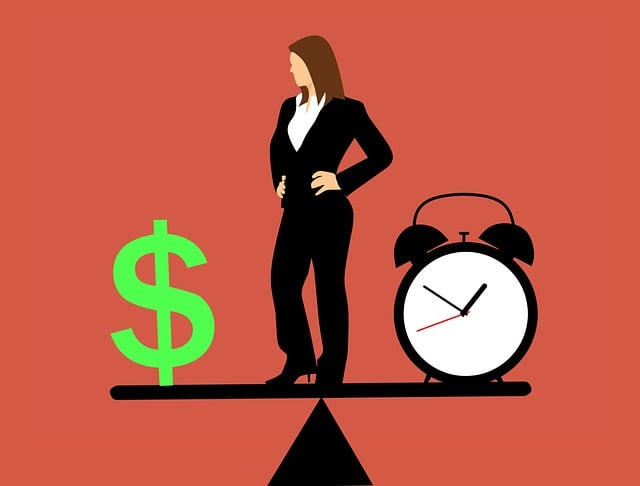 Save Time and Money
HARO link building is time-consuming. Using a reliable HARO service will save you a lot of headaches compared to other link-building strategies like paid ads or outreach campaigns.
HARO Compared To Other Link Building Services
Due to its unique nature in building relationships between publishers and reporters, it's apparent that HARO link building stands out due to its ability to provide high-quality and relevant links from big media outlets.
Through HARO link building, you can answer queries from these outlets, and if your response stands out, you can earn a link back to your website.
Additionally, HARO link building is time-efficient since you don't have to look for websites to reach out to; HARO provides you with targeted queries.
To add a unique detail, it's important to mention that using HARO link building doesn't mean your responses will always be published, but the chances of getting published links are high compared to reaching out to websites.
HARO link building is a great way to build backlinks for websites, but it's also essential to understand that not all queries will be relevant to your niche. Therefore, it's important to scan relevant queries and provide an informative response to earn backlinks.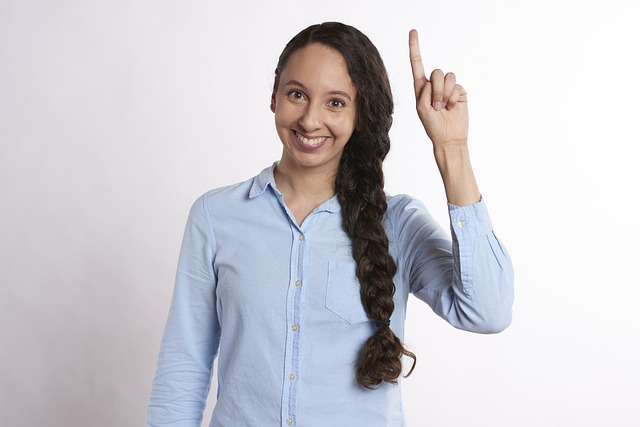 What Our Customers Say About HARO
Check out these examples and case studies of successful HARO link-building campaigns.
HARO link-building services have quickly gained popularity amongst SEO agencies and marketing professionals due to their ability to earn relevant and high-authority backlinks.
With HARO SEO, you can leverage Help a Reporter and pitch to journalists to land backlinks on Wall Street Journal, Forbes, and other high-quality websites.
But, HARO link building does not only apply to digital marketing. Real estate, gardening, health, beauty, sport, design, SaaS, and many more niches can all benefit from HARO pitches.
Charles Floate – I've been working with Linkifi for close to 4 months now; Chris and his team have been one of the few services in the world that have been able to consistently get me high-level HARO and PR links without charging extortionate rates.
Jon Dykstra – I've now used Linkifi for multiple projects and am very happy with the results for each project.  I will most definitely return with new projects in the future. Chris is terrific to work with; he's hands-on, has excellent processes set up, and regularly keeps me informed about every project's status.  Not only is the outcome excellent, but the process of working with Linkifi and Chris is excellent.  I strongly recommend Linkifi if you want press mentions and links via HARO.  I've yet to meet anyone who is as good at working with HARO.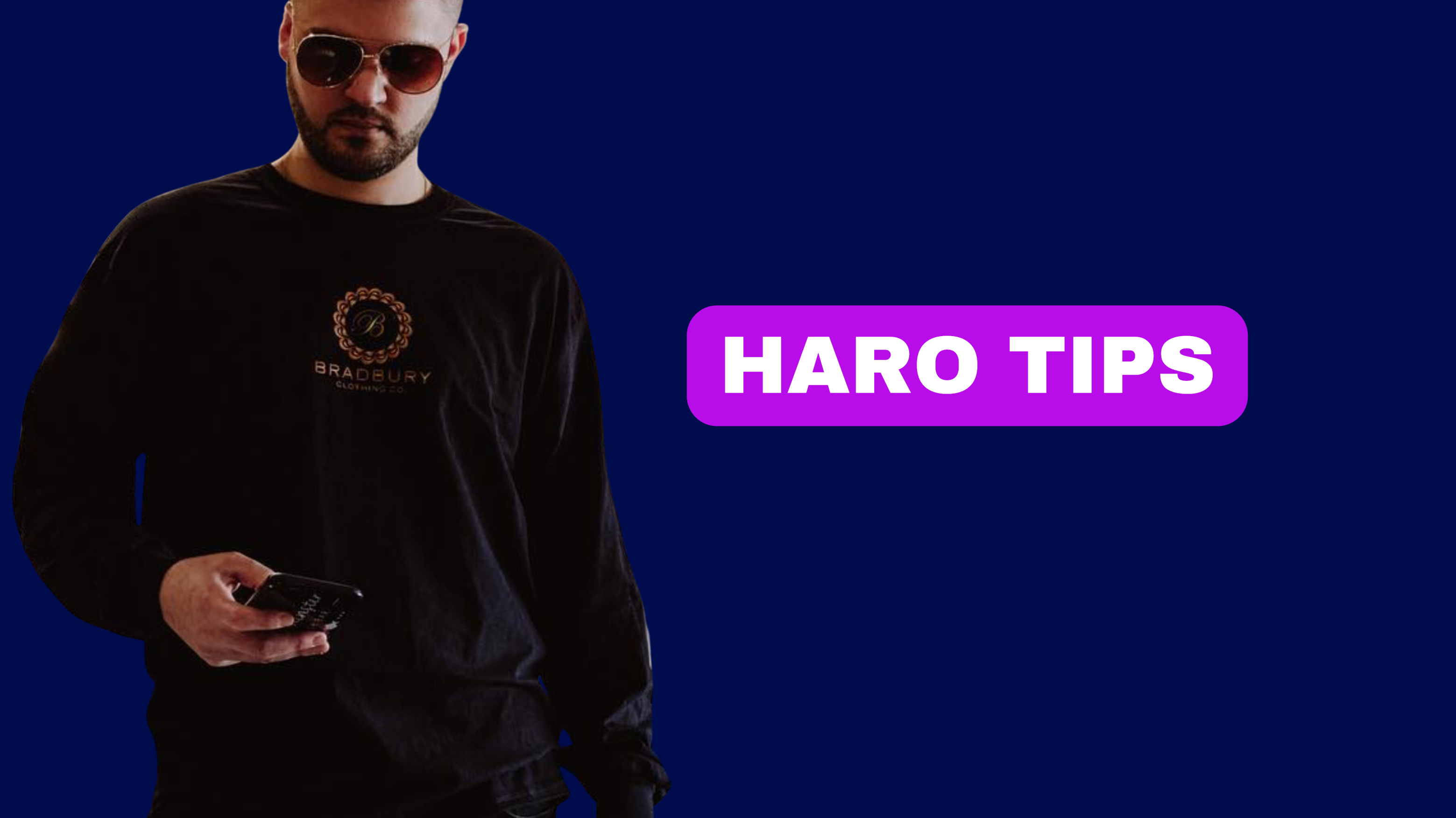 HARO Link Building Tips
Here are some suggestions:
Provide real value to journalists: When pitching your expertise to journalists, ensure you provide them with valuable insights to help them create better content. This increases the chances of getting published and earning backlinks.
Follow up on HARO responses: It's important to stay on top of your HARO responses and provide timely and relevant information to journalists. This can help you build a relationship with them and increase the chances of getting featured in their articles.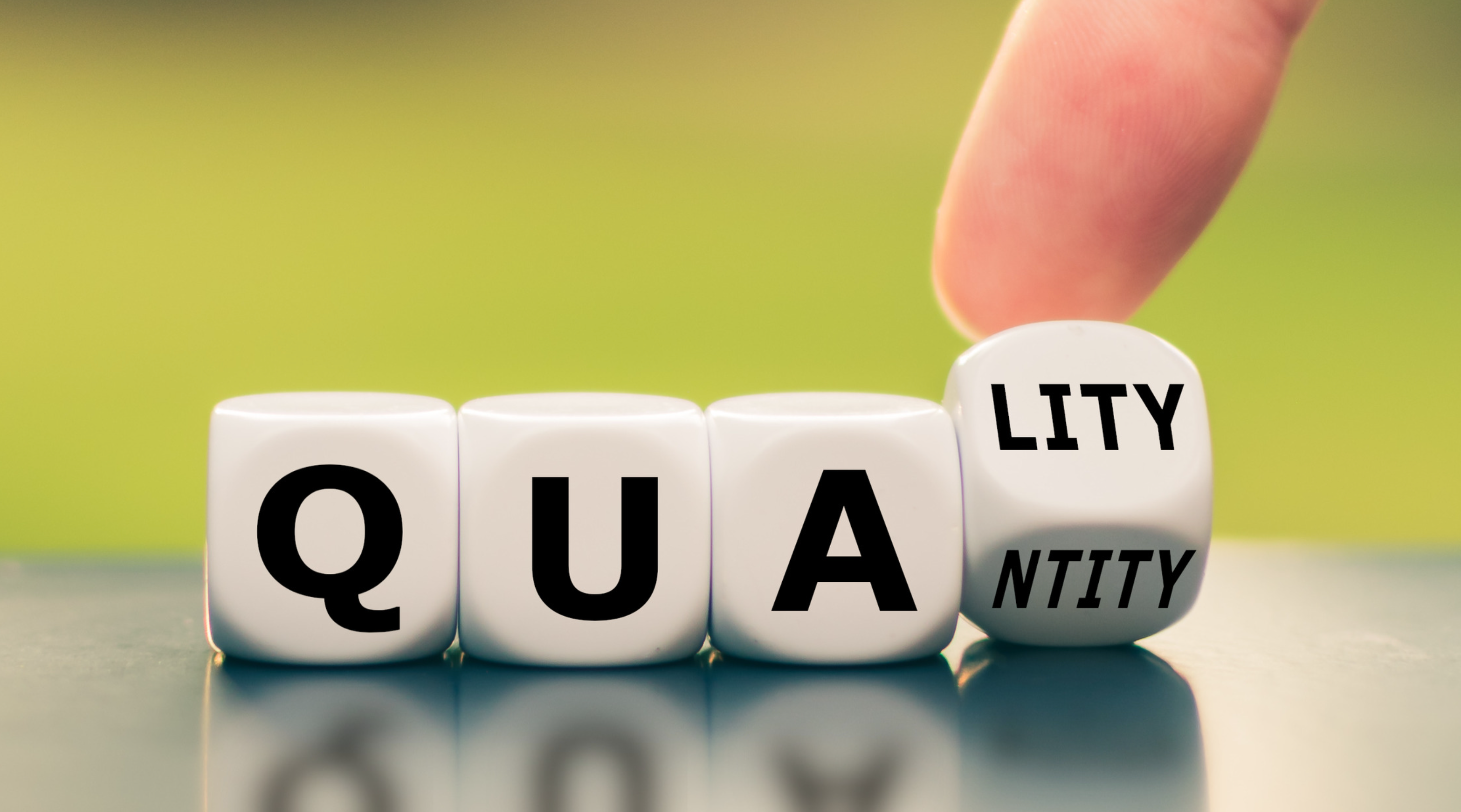 Focus on quality, not quantity: Instead of focusing on how many links you can earn, focus on earning high-quality links from relevant sources. This can help you build your brand authority and improve your SEO campaigns.
Don't forget to include your website URL with your pitch. You must provide links to your website to tick all the boxes and be in good favor with your publishers.
White-Label Options
As a leading provider of link-building services, we offer expert consultation and white-label options for companies seeking to enhance their online presence.
Our consultation services provide customized guidance on developing successful link-building campaigns, maximizing HARO opportunities, and optimizing SEO strategies.
Our white-label options allow businesses to seamlessly integrate our services into their brand offerings, providing reliable and effective link-building solutions to their clients.
In addition to our consultation and white-label options, Linkifi.io stands out for providing guaranteed HARO backlinks.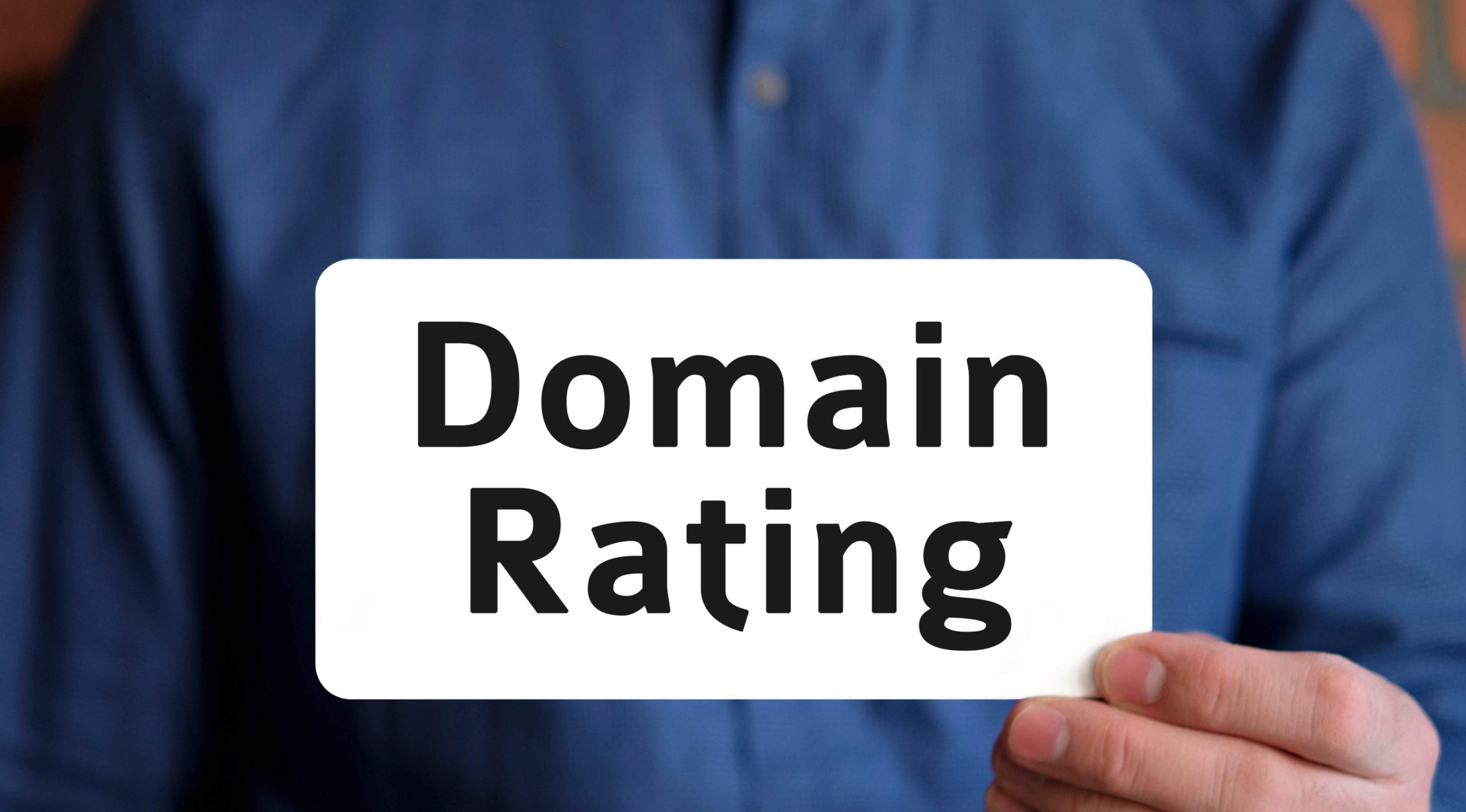 We take a strategic approach to HARO link building, identifying queries and crafting targeted pitches to increase our chances of securing links.
Our team of experienced professionals is dedicated to delivering record numbers of successful backlinks and providing support to every client.
Conclusion
We pride ourselves on providing high-quality backlinks from big media outlets, considering all the queries, and ensuring that we land relevant and valuable links to your website.
Our process includes answering queries with unique and informative insights, resulting in backlinks with DR50 to DR90. All of this is done in a timely manner, saving you time and meeting your link-building needs without the hassle.
Additionally, we have an experienced team of professionals who ensure we provide only relevant links. Trust us to provide guaranteed links for your website's success in search engines.
We are proud to have provided HARO links to big media outlets, and we continue to strive towards building strong relationships with other reputable sources.
If you are interested in our services, please get in touch with us. We are happy to answer your questions and guide you through our process.
FAQ
What is HARO link-building service, and how does it work?
Linkifi.io is a link-building agency that uses HARO SEO to build links for websites. We respond to a relevant HARO query that fits their client's niche and provide the journalist with valuable information that earns their client a backlink. This method has helped our clients earn strong backlinks from big media like The Wall Street Journal, Huffington Post, Business Insider, and many more.
Is HARO link building service time-consuming and how can it benefit my website?
HARO link building service can be time-consuming, as it requires finding targeted queries and responding to them with valuable information. However, it can benefit your website by earning you backlinks from high-authority websites such as Shopify, Cloudways, and Wordstream. These backlinks can help improve your website's search engine ranking, increase traffic, and establish your website as an authority in your niche.
What are some relevant HARO queries that can provide HARO links for my website?
Some examples of targeted queries that can provide strong backlinks for your website include queries related to marketing, business, finance, e-commerce, technology, and more. For example, a query looking for experts in e-commerce can be relevant for a Shopify or Cloudways user who can provide valuable insights for the journalist.
How can I benefit from Linkifi.io's HARO link building service?
By using Linkifi.io's HARO link building service, you can save time and effort in finding queries and crafting valuable responses. Linkifi.io's team of experts provides relevant HARO links that can improve your website's search engine ranking, increase traffic, and establish your website as an authority in your niche.
Can I see your Haro link-building examples?
Sure! Feel free to contact us here.